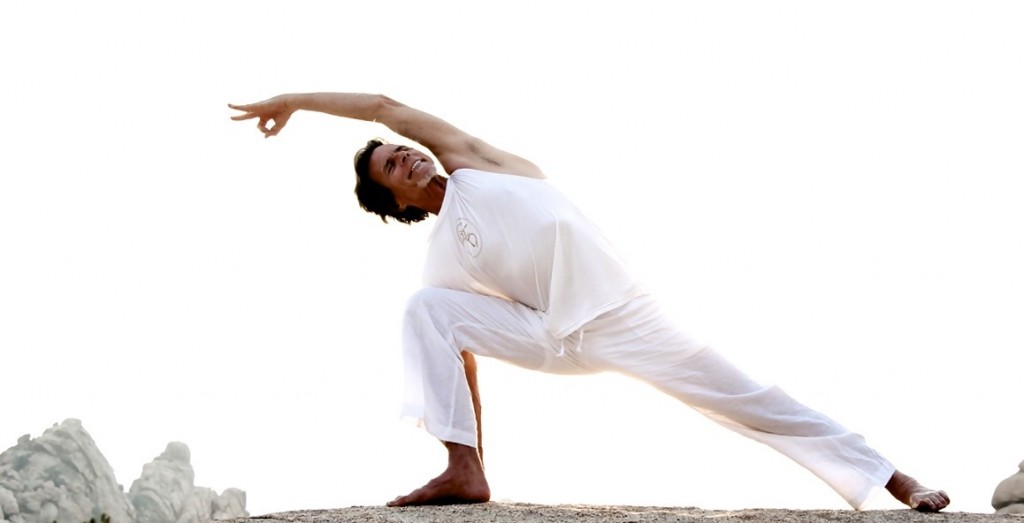 "My two year old boy spoke three words that changed my life forever."
– Bhava Ram
When I first heard my friend Bhava Ram tell his story, I was blown away – literally frozen in my chair. A former type-A, cynical and highly-driven NBC war correspondent, Bhava was the last one you would expect to follow a path of yoga and meditation. But he chose it because he chose life, and because the alternatives were no longer acceptable. He didn't transform himself to save just his own life, however; he did it to be there for a little voice that woke him up to a path of healing and sanity. But I'll let him tell you about that.
Today, Bhava is the Founding Director of Deep Yoga School of Healing Arts on Del Coronado Island; a Master Teacher in Vedanta, Yoga, Ayurveda and Yoga Therapy; and is traveling the world to help thousands of others to overcome adversity and trauma. A musician, as well, and true practitioner of the 3M's (Music, Movement & Meditation), I was honored to have Bhava join us for our 3M Revolution workshop on alternative therapies. If you want to hear an unbelievable story of healing and perseverance, check out this short video to see what he shared with us, and a roomful of global leaders in health care and technology, at Singularity University's Exponential Medicine conference.